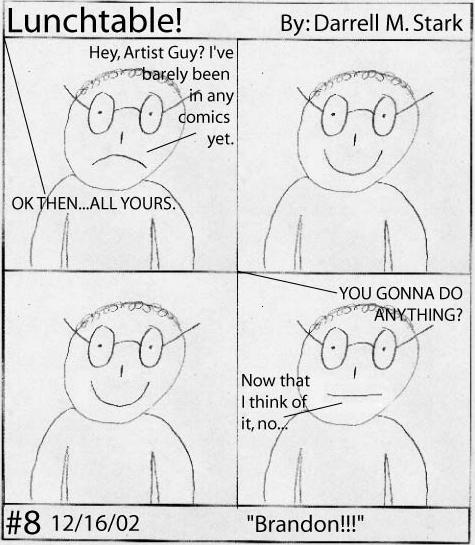 Yellow Notepad: Issue #8 | 12.16.2002
Sorry Brandon. I didn't mean to not really put you in any strips. I just could make you funny. I really, really apologize for forgetting about you and than drawing you [worse] than usual... Yep...
Ok then...
There's really nothing to say about this strip. It's just to make up for not showing Brandon. That's it...
What, you want more?
Go read a book or something...it's not my job to entertain you...
Away!
Darrell M. Stark