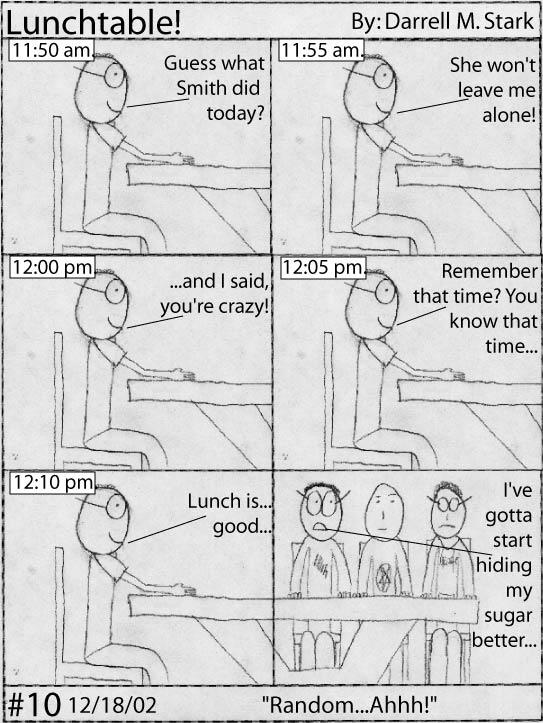 Yellow Notepad: Issue #10 | 12.18.2002
Well, we made it...Number 10!
This is another Brandon comic.
For this one, I decided to mix things up a bit. Everyone at our table has been hyper at some point or another, as far as I can remember, at least. The only person I couldn't remember being hyper was Brandon, so, here you go!
BTW: All of those quotes are average quotes that'll you'll hear from Brandon at least once a lunch (except for the last one...that's a Darrell M. Stark original...).
Darrell M. Stark