Lunchtable! | By: Darrell M. Stark
#22 | 01.09.2003 | "Away!"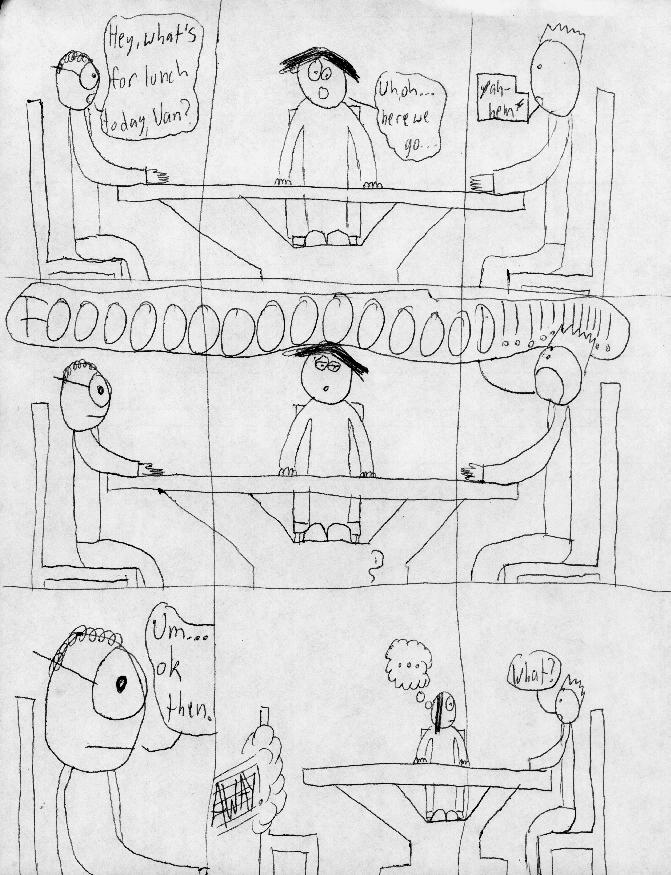 Yellow Notepad: Issue #22 | 01.09.2003
The tables gave me the idea for this one. As far as I can remember, this actually (sort of) happened. I mean, Brandon didn't disappear in a puff of smoke with the word AWAY! floating inside it. And Van actually has a hand (see the last frame for details)...
Darrell M. Stark