Lunchtable! | By: Darrell M. Stark | Written by: Van Nguyen
#25 | 01.12.2003 | "I think she hates us..."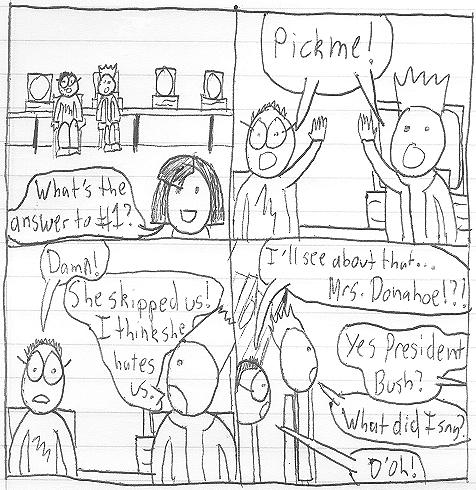 Yellow Notepad: Issue #25 | 01.12.2003
Finally, the comic that was supposed to have appeared back in December has arrived!
Here you go, enjoy...
Thanks to Van for the idea, and the writing of the comic.
Darrell M. Stark