Lunchtable! | By: Darrell M. Stark
#30 | 01.17.2003 | "The Pepsi Conspiracy: Page 5"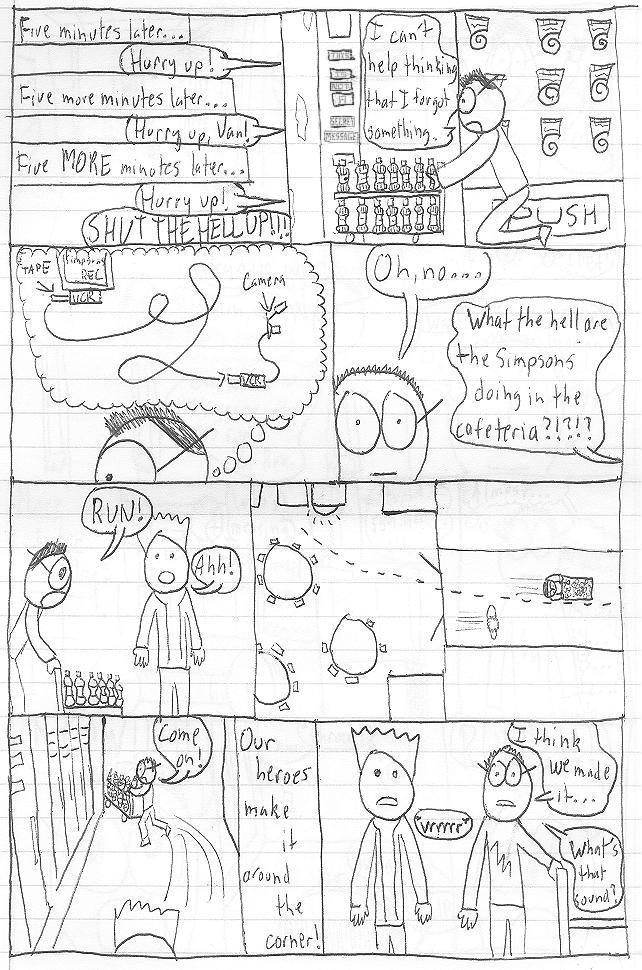 Yellow Notepad: Issue #30 | 01.17.2003
Comic #30!!! Woo!
Note: If couldn't tell, that frame in the middle (where I'm thinking) shows a tape from a VCR that was recording The Simpsons, going to the VCR attached to the camera.
Note2: (Re: First Frame) I'm really that annoying...
Darrell "Hurry up!" Stark