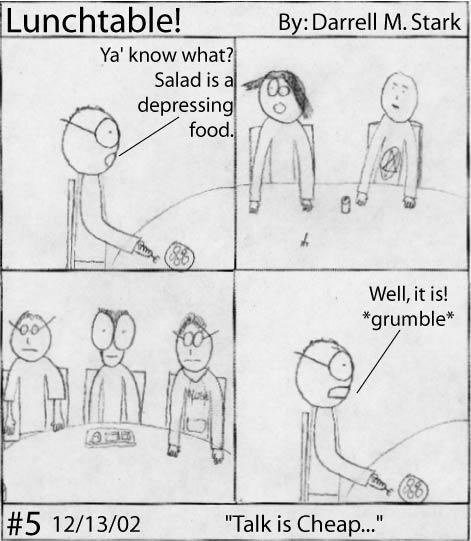 Yellow Notepad: Issue #5 | 12.13.2002
That exact quote was said one day at lunch. I don't remember when, but the quote itself has always stuck in my mind. And, really, when you think about it, isn't it true?
You see, all of us there (minus Nick, who hadn't yet joined the table), were quietly eating salad. Van piped up, saying, "You know what? Salad is a depressing food." We all agreed with him and then got into this conversation about the philosophy of salads (Another quote was "You know, salads that have meat in them aren't really salads. Calling them that totally defeats the purpose of the name salad!" -Darrell M. Stark)
We get into the weirdest conversations...
Darrell M. Stark